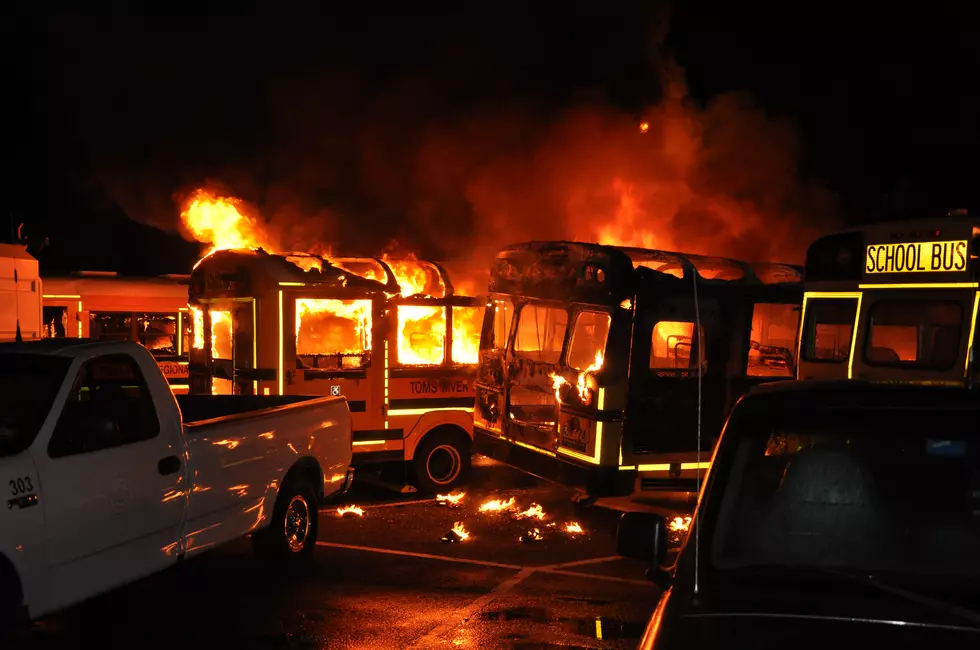 Early Friday morning fire destroys several cars and buses in TR School District lot
Toms River Regional School bus fire. (Toms River Police Department)
An overnight fire on Industrial Way off Route 37 in Toms River destroyed several cars and buses in a parking lot carrying vehicles owned by the Toms River Regional School District.
The Toms River Police Department worked extensively with School Superintendent David Healy this morning to make sure no morning rides to school for the kids were negatively affected.
The fire erupted in the parking lot in the overnight hours where an officer spotted some smoke around 2:40 am this morning.
Among the vehicles that became engulfed in the flames were two Chevrolet buses, and one Ford bus, which sustained extensive damage.
There was also some minor secondary exposure damage to a Ford F150 pickup.
Toms River Fire Companies #1 and #2 responded to the scene and helped extinguish the fire.
The cause of the blaze remains under investigation.
Dan Alexander contributed to this report.