Utility Pole Causes Detour On Route 9 In Bayville
Normal traffic has resumed on Route 9 in Bayville follwing the completion of repairs  to a downed utility pole.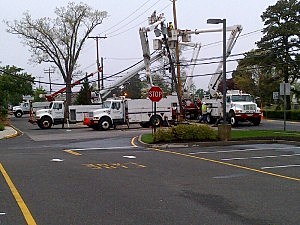 Last night around 6 p.m., a one-vehicle accident brought down a utility pole.  Then during maintenance work to replace the pole, which was snapped in half, utility workers from JCP&L hit a gas main.