Topic A Blog – Sunday 1/1/12
More topics of conversation: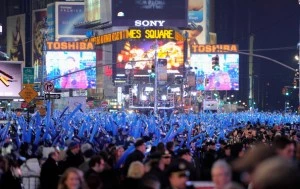 As heard on Topic A: Those we lost in 2011 – Year in review
NJ toll hikes go into effect today!
As heard on Topic A:  2011 in Review
Caller witnesses a stabbing at the Lakewood American Legion Post on New Years Eve. 
Presidential hopefuls head to Iowa.
Magnitude 6.8 quake hits Japan
Caller: Call the Governor (609-292-6000) before Jan 9th, and tell him to veto Bills: A4373, S3118, A2095, S818
Listener Scott Kier after the show sent a link to an article he has written about the above bills which are about EMT and first responders.
For details on all NJ Bills, Click here
As heard on Topic A: Jib Jab Buh-Bye 2011!