Toms River Doctor's Office is Raided Friday Morning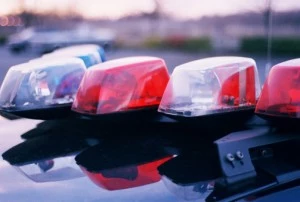 The medical practice of an Ocean County doctor was raided by the State Attorney General's Office this morning. Detectives with the Medicaid Fraud Control Unit (MFCU) executed a search warrant of the Integrated Medical Care Center at 801 Main Street in Toms River at around 9 a.m. this morning.
As a result of the raid, 49-year-old Ranvir Ahlawat was charged with practicing medicine without a license and issued a summons. Ahlawat runs the Integrated Medical Care Center with his wife Carmen Perez, who is, a licensed Advanced Nurse Practitioner.
According to a press release from the Attorney General's Office "Ahlawat's medical license was revoked on February 10, 2010, by the New Jersey State Board of Medical Examiners. With his license revoked, Ahlawat was forbidden from providing professional medical opinions or representing himself as being eligible to practice medicine. He was also prohibited from occupying, sharing or using office space with any health care licensee."
"An investigation by the MFCU determined that Ahlawat allegedly continued to use the offices of Integrated Medical Care Center after his license was revoked. MFCU's investigation determined that Ahlawat allegedly continued to collaborate with Perez with respect to patient care even though his license had been revoked. The investigation is ongoing"