The Performance Everyone is Talking About [Video/Poll]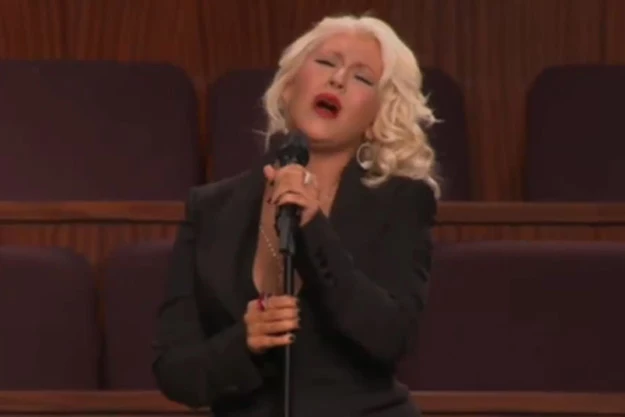 The Internet has been abuzz for the last day or two about Christina Aguilera's tribute to Etta James at the late soul diva's funeral a few days ago. Considering that the last time Christina got this much press was after her disastrous National Anthem performance at last year's Superbowl, this is pretty redeeming publicity.(Especially with the new season of The Voice right around the corner, coincidentally after this year's Big Game).
Without further ado, here's the performance:
So what did you think?