Should Minors Be Allowed to Go Tanning? [Poll]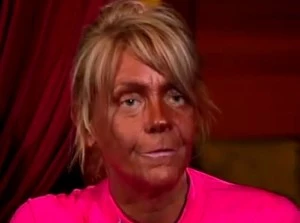 It's been almost a year since we first heard about Patricia Krentcil, the "tanning mom", who allegedly allowed her 5-year-old daughter to catch some artificial rays in a NJ tanning booth. 
Well, now NJ is pushing back with what the press has dubbed "The Tan Mom Law", banning anyone under 17 from entering a tanning booth in the state, signed into law on Monday (and no, it wasn't an April Fools prank).
So what do you think? Is the law common sense, or too much government getting into our private lives? Vote below and let us know your opinion!