Shore Police Officers Arrive in D.C. by Bike
Ocean County law enforcement officials arrived in Washington D.C. with a convoy of nearly 1,800 cyclists as part of the Police Unity Tour Monday.According to the Jackson Police Department Facebook page, officers from New Jersey, Pennsylvania and Virginia raised $1.91 million dollars for the National Law Enforcement Officers Memorial Fund.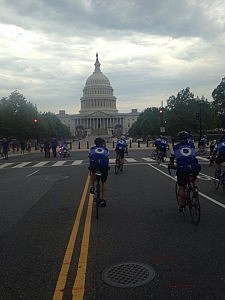 The officers began their trek on Friday and met up with thousands of friends family and colleagues in Washington Monday. The ride honors fallen officers and is a part of National Police Week, which includes a candlelight vigil at the memorial Tuesday night.
More News: