Ocean County Group Challenges Obama's Eligibility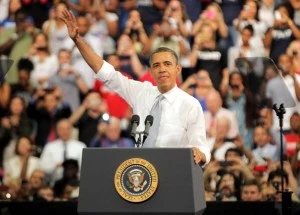 Ever since Barack Obama first ran for president in 2008, the "birthers" have questioned his eligibility to lead America. If an Ocean County group has their way, he won't appear on New Jersey's ballot.
The Bayshore Tea Party have filed a challenge with the state, alleging that the President has yet to show definitive proof that he is a naturally born American citizen.
For more on this story, check out Toms River Patch's article here, and The Bayshore Tea Party's website here. And of course stay tuned to Ocean County's Hometown Station.