Mean, but Hilarious. Kids Get Tricked Before Christmas [Video]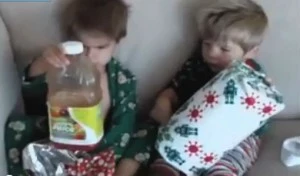 This is hilarious. And terrible. But hilarious. Late night host Jimmy Kimmel gave his audience a challenge, tell your kids that they can open one Christmas present early but make sure it's a horrible gift. And, oh yeah, videotape it.
Hilarity (and probably future therapy bills) ensues.
Watch below:
(Note: a slightly NSFW bit at the end)