Marching In Support Of Lakewood's Tent City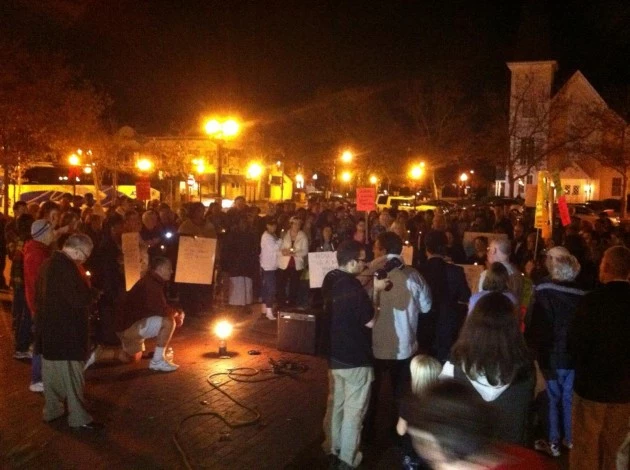 Homeless dwellers of Lakewood's Tent City and their supporters stage a protest tonight at the township municipal building.
They have marched up Cedar Bridge Avenue and help a candlelight vigil.
WOBM's Tom Mongelli will have a complete report; here are some pictures of the protest.