Fatal Beachwood Police Shooting at Sports Bar Justified
The police shooting of an armed man in the parking lot of the High Velocity Sports Bar in Beachwood is ruled as justified.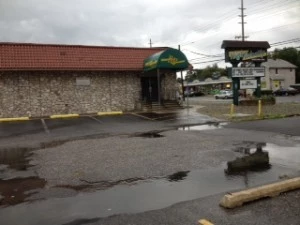 According to the Lacey Patch.com, Ocean County Prosecutor Marlene Lynch Ford determined Beachwood Police Sergeant Bruce Harris took appropriate action when he shot and killed Mark Tanouye in July. Ford's findings will be sent to the State Attorney General's office for final review.
Previous Story: 1 Shot Dead at Beachwood Sports Bar