Exit 82 Theatre Company Helps Restore The Shore [AUDIO]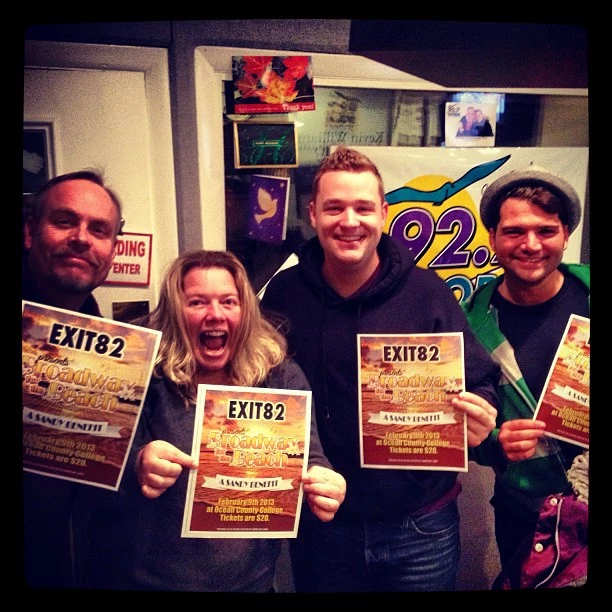 Exit 82 Theatre Company helps with Hurricane Sandy relief
The folks from Exit 82 Theatre Company stopped by our studios to let us know about their upcoming "Sandy" fundraiser "Broadway For The Beach"
Exit 82 is proud to produce BROADWAY FOR THE BEACH, a benefit concert performance to raise funds for Hurricane Sandy relief. Proceeds will be donated to Hometown Heroes, a non profit organization which provides aid for local families.
Saturday, February 9th at 8pm at the Ocean County Arts and Cultural Center on the Ocean County College Campus in Toms River.  Tickets are $20 and are available for purchase online or at the door that evening. All seating is general admission.
Listen Here For Details
Audio clip: Adobe Flash Player (version 9 or above) is required to play this audio clip. Download the latest version here. You also need to have JavaScript enabled in your browser.
Exit 82 Theatre Company was founded as a non-profit theatre group in 2008 to provide quality artistic entertainment that involves and inspires the local community to develop talents in all aspects of theatre arts.