Drugs Uncovered in Lakewood High School Locker
An unannounced drug sweep by Ocean County investigators at Lakewood Township High School today yielded a stash in a locker, but the contents are being kept under wraps.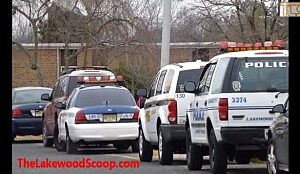 According to a report in the Lakewood Scoop, the raid began around 8 AM. Investigators under the direction of county Prosecutor Joseph Coronato and Sheriff Mike Mastronardy fanned out with K-9 teams.
A drug-sniffing dog's reaction at one locker was enough to secure a warrant to break into it. Whatever was found inside is being discussed solely with administrators and parents, county Prosecutor spokesman Al Della Fave said.
The rationale of the sweeps is "to raise awareness and to educate parents to any potential issues with their child," Della Fave said in a prepared release. "The random search program will continue throughout the school year. And just a warning – though we were at your school today, it doesn't mean we won't be back maybe tomorrow."
Subscribe to 92.7 WOBM on